Certified PROFIBUS DP/PA Network Engineering and Installer course (5 days)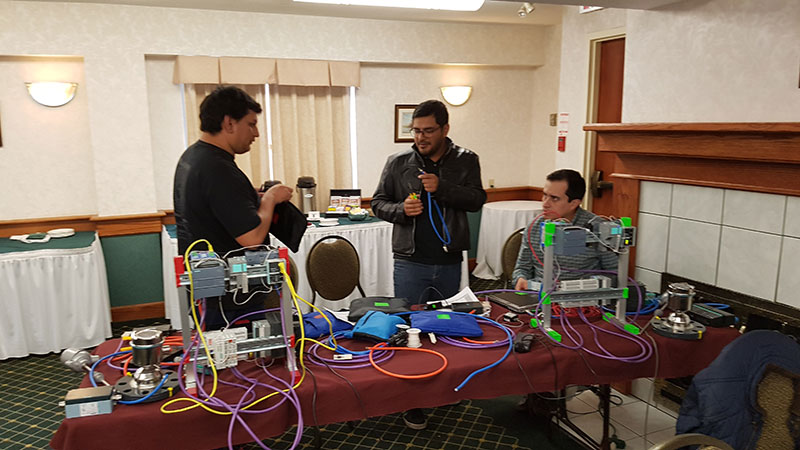 Instructor
James Powell, P.Eng., is the principal engineer and owner of JCOM Automation Inc. He has written many articles and two books: HART Communication Protocol – a practical guide, and Catching the process fieldbus – An introduction to PROFIBUS and PROFINET. James is a certified PROFIBUS DP, PA, and PROFINET network engineer, PROFIBUS System Design Engineer and has over 20 years of experience with PROFIBUS, PROFINET, EtherNet/IP, Modbus, and HART installations.
How do I design a PROFIBUS network? How do I install it? How do I configure it? How would I troubleshoot it? If you are asking yourself these questions, then this course is for you!
This is an intense and detailed course on how to design, install, commission, and troubleshoot both a PROFIBUS DP and a PROFIBUS PA network. Besides discussing installation issues, it also gets right down to the protocol/packet level and includes detail information on the bus parameters.
Both the course and the instructor have been certified by PROFIBUS PROFINET International which guarantees a high quality of training. The course ends with both a written and practical test. Successful students will have their names listed on the PROFIBUS website as both a certified PROFIBUS DP and PROFIBUS PA network engineer and also as a PROFIBUS Installer.
Upon completion of this course, the student shall be able to:
Know how to design a PROFIBUS network
Know how to install and setup a PROFIBUS network
How to decode a PROFIBUS packet and understand how the protocol works
Understand the basic bus parameters
Know how to troubleshoot common and un-common problems.