PROFIBUS Troubleshooting and Maintenance course (2 days)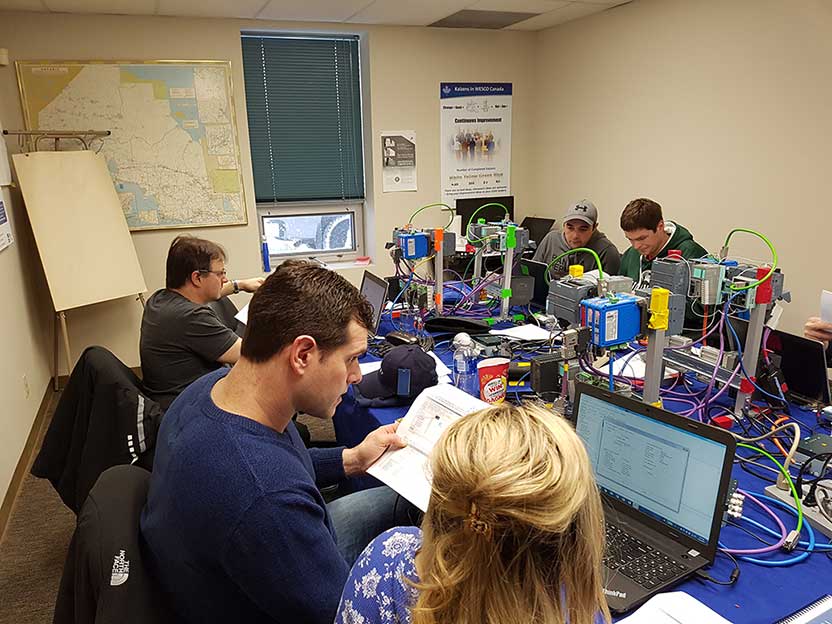 Instructor
James Powell, P.Eng., is the principal engineer and owner of JCOM Automation Inc. He has written many articles and two books: HART Communication Protocol – a practical guide, and Catching the process fieldbus – An introduction to PROFIBUS and PROFINET. James is a certified PROFIBUS DP, PA, and PROFINET network engineer, PROFIBUS System Design Engineer and has over 20 years of experience with PROFIBUS, PROFINET, EtherNet/IP, Modbus, and HART installations.
Having problems with your PROFIBUS network? Then this is the training class for you. Learn the skills you need to find and isolate problems fast. At the end of the training, you will be able to maintain, strategically isolate, analyze and solve problems in PROFIBUS installations. During the class you will learn and practice how to use the latest PROFIBUS Troubleshooting tools including the all-in-one troubleshooting tool ProfiTrace 2 with Scopeware, and permanent network monitor COMBRICK.
The course is designed for those who install and maintain PROFIBUS DP or PA installations. The class provides a mixture of theory and hands-on experience to give you the skill set you need, and the ability to put it into practice immediately. Attendees will learn how to analyze, localize and solve PROFIBUS problems. The theory covered includes details about cabling, shielding, and grounding. The practical hands-on examples show you how to use various tools to find and fix your problems fast.
Both the course and the instructor have been certified by PROFIBUS PROFINET International (PI) which guarantees high quality training. The course meets all the requirements of PI's Certified PROFIBUS Installers course. The course ends with both a written and practical test. Successful students will have their names listed on the PROFINET website as a Certified PROFIBUS Installer.
At the end of this workshop, you will have an understanding of PROFIBUS concepts, components, and cabling, and be able to find, analyze and solve problems in PROFIBUS installations. You will also be able to understand and handle troubleshooting and maintenance tools, such as PROCENTEC's ProfiTrace 2 with its built-in oscilloscope software – ScopeWare, and ProfiCaptain and COMBRICKS.